Sometimes it can be confusing – you know you're stressed and everybody tells you that you need a good massage, but what type of massage should you get? There are so many options available, how do you know which one will suit you?
That's where your friendly massage therapist comes in – if you're not sure, just call or drop in for a chat and we can help you find the perfect technique and style for your needs. If it's your first massage, too, we can put you at ease and make sure you know exactly what to expect.
In the meantime, here's the lowdown on some of the different types of massage and what they can do for you.
Swedish Massage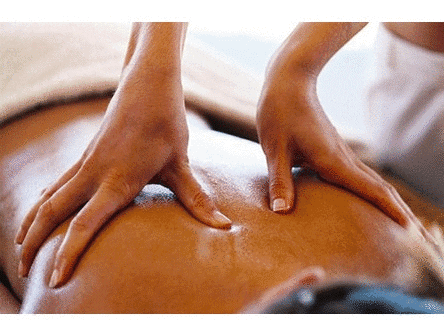 This is one of the most popular massages – it's sometimes called the 'relaxation massage' which is a clue; it's absolutely great for getting rid of stress and anxiety. It's also a good one to try if you're new to massage as it doesn't work too deeply into your muscles and the techniques we use are all designed to relax and de-stress.
So what can you expect? Well, we use long, flowing strokes all over your body, combined with kneading, tapping and circular motions. We'll also use oils or lotions to make the massage smoother, and feel great for you. If you've got tight muscles, aches and pains, we can increase the pressure where you need it more. Swedish massage is helpful if you're experiencing pain from conditions like sciatica and arthritis, and it can also give your circulation a boost as all the techniques are designed to help get blood pumping around your body.
Hot Stone Massage
This is a supremely relaxing massage where the therapist uses specially designed warmed stones to increase its effects. This one is designed for pure relaxation and is an indulgent treatment that's also great for first-timers. While you're enjoying your massage, use heated stones to massage different areas of your body. Sometimes they are also used as part of the massage to help get deeper into any troublesome areas; the heat from the stones helps loosen the muscles even more. If you love heat, this one will leave you feeling calm and relaxed.
Therapeutic Massage
This is more of a remedial massage than a relaxing one; ideal for anyone who does a lot of sport or has very tight muscles. Although, there is a belief that therapeutic and "#deeptissue" massage has to hurt to be effective, therapists can effectively relax the muscles and utilize cupping and skill to target trouble areas. It can feel uncomfortable as your therapist will work deeply into your muscles and connective tissues to release any tension in them. It can feel slightly painful although people tend to describe it as a 'good hurt' – and you may feel a bit of soreness afterwards. Most people agree that it's worth it as you'll feel amazing afterwards!
Aromatherapy Massage aka Essentially Rebalanced
Essential oils used in massage can have beneficial effects on different areas of your body and health. They smell nice – but the aroma isn't just a pleasant addition to your treatment. Aromas are well known to trigger emotions in the part of your brain that deals with memories, which is why the smell of your mom's cooking or your grandma's favorite perfume can transport you back in time and make you feel good. Some scents, like citrusy or lavender oils have a very similar effects and just inhaling them as you're enjoying your massage makes you feel good.
In our signature Essentially Rebalanced massage treatment, we use nine essential oils and apply them gently like "raindrops" to the back, lower legs and feet to create a feeling of overall balance. The purpose of this treatment is to bring total balance, a sense of harmony and body wellness – bringing together the mental, physical, and emotional. You will leave lighter, refreshed and rebalanced!
The essential oils used in this treatment are quite aggressive, especially beneficial after healing from an cold or flu (after all symptoms are gone). This treatment should be avoided if pregnant or have sensitivity with essential oils.
Cupping
Cupping is a technique used to break up scar tissue and reduce pain. It increases the blood flow, loosens the fascia, or connective tissues and removes toxins and stagnation. The pressure that the cups create, draws blood to the affected area to create inflammation needed for healing. #Cupping is especially useful in very tight and hypertonic muscles. Medical grade silicone cups are used in this treatment.
Whether you need pain relief, relaxation or therapy, massage will help lower stress levels, promote sleep, reduce anxiety and increase blood flow. All massage treatments include aromatherapy, cupping and hot towels as needed. Direct Billing available. Click HERE to book your massage. If you are still unsure, we can help you. Send us an email, or give us a call (825) -258-5258.
About the Author
Paula Pesonen is the owner and operator of a home-run business, Just Be Massage and More since 2018. She has been a Registered Massage Therapist since 2015 and an Advanced Clinical Esthetician since 2020. She has experience in several clinical settings, including chiropractic and spa and wellness. In 2020, when the pandemic began, during the shutdowns, she discovered the love of skin therapy. She decided to take on a whole new industry and found a way to meld it together with massage therapy. One of her most popular treatments is the massage and facial. The best of both worlds. In addition to massage therapy, she also offers amazing facials and waxing services.